My memory goes back to sometime when I was just 5. That was 1987.
My mom must have made me milkshakes even before that, but that's only how long back I can remember.

My mom always told me that they are a good substitute for breakfast and evening snacks, she said that they will give me enough energy to play cricket for 3 hours.
She told me they had lots of proteins and other nutrients.
I used to gulp down the tasty shakes in a matter of seconds.
Back then, in homes, the shakes were pretty plain, simpler and totally not exotic.
It was a banana shake or a mango shake or a strawberry shake!

Milkshakes were loved by kids and elders alike, because they were smooth, creamy and colourful and totally yummy!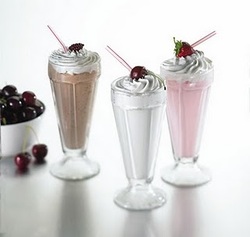 I loved the legacy of milkshakes till I was a teen.
Not that I started hating them, but just that I had been out of home for a long while... for higher studies.
Years passed, I hadn't had milkshakes in ages.
One fine day on television, I see an attention seeking Indian actress making her own milkshake on television.
At first I thought it was some cookery show gone glam.
Then it struck that it was for 'Millions of milkshakes' at Hollywood.
Wow, the weird and bizarre trend of naming recipes around celebrities had reached the Indian shores as well!
In amazement I looked on... milkshakes were never 'oh-so-sexy'!
Have a look :
1. Taste the raspberries, unhygienic, but the populace doesn't care, when it's Mallika hissing.. oops kissing the berries.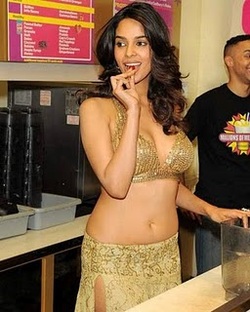 2. Maximum eyeballs, because it's a banana!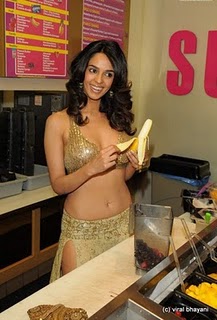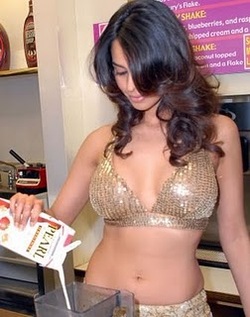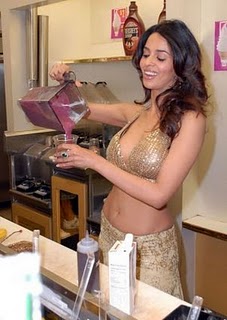 5.Some cream to top it up!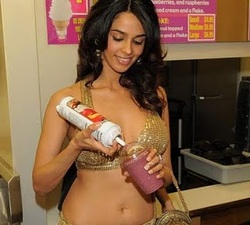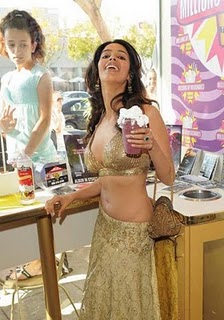 The shake is not the centre of attraction here, probably the girl in the frame on the back tasted it already, even her eyes are puking!
This photo shoot became a huge hit in India!
Catching the hint, another wannabe Bollywood actress, Koena Mitra who's out of work back home astonishingly got herself a milkshake!
Relatively, some uninspiring pics of the disaster and her milkshake here :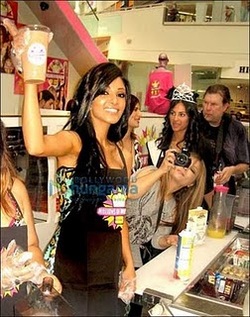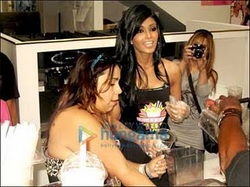 This trend has caught on.. from the wannabes in Hollywood, Miley Cyrus, Lindsay Lohan, Pamela Anderson, and the preposterous Kardarshian sisters : Kim Kardashian, Khloe Kardashian & Kourtney Kardashian.
Pamela notably, looked the ugliest of them all at her milkshake photo-op.
Have a look :
The poor milkshake is a sidekick here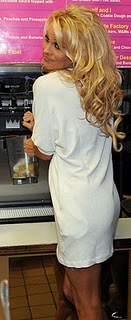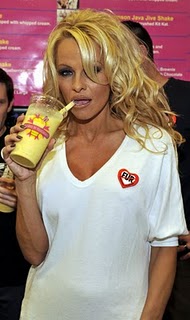 Had my mum showed me the last picture of the milkshake in 1987, probably I would never have tasted milk ever nor would I shake my cough syrups before drinking!!

The journey of milkshakes has just begun in the eastern world..
The other day, I saw a school kid, waiting for his school bus with google search on his iPhone, the search string was :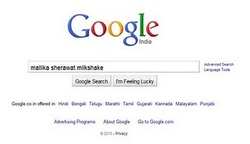 Could anyone of you post the recipe of this milkshake? I don't still consider myself too old for it!